How to choose the best Mangalsutra for yourself?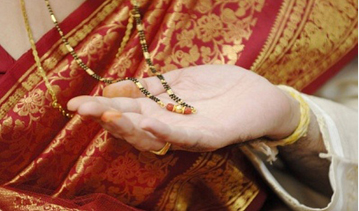 One bond… many emotions!
One of the jewellery pieces that has no replacement is the 'Mangalsutra'.On the wedding day, the groom makes his bride wear it as part of the Hindu marriage ceremony. It is a set of auspicious black beads, strung together in a necklace, worn by married women. Here we talk about the different options available and how to buy the one suitable for a bride or for ladies yourself too!
1. Lightweight Mangalsutra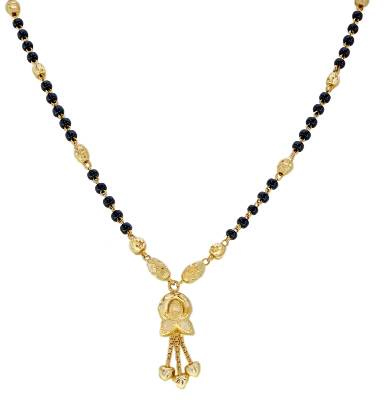 Mangalsutra is generally worn by married women on everyday basis. And today where women share work space along with their husbands; a lightweight Mangalsutra with small pendent would be ideal. It is easy and won't interfere while you're busy doing your daily chores or working in a professional environment.
2. Keeping It Short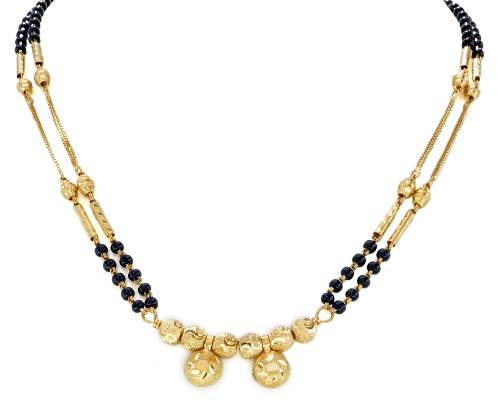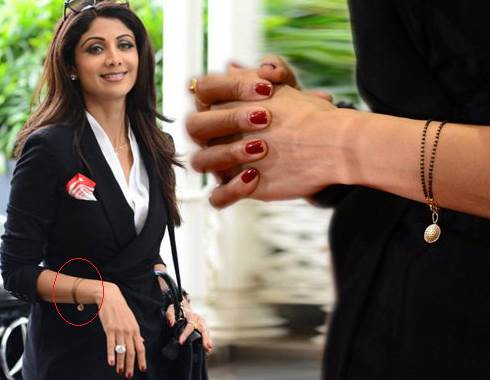 Short length Mangalsutra is in trend! It looks chic and stylish. Also, it goes really well with your professional get up. You may also choose to tie it around your wrist Shilpa Shetty style.
3. Diamonds for Glowing Shimmer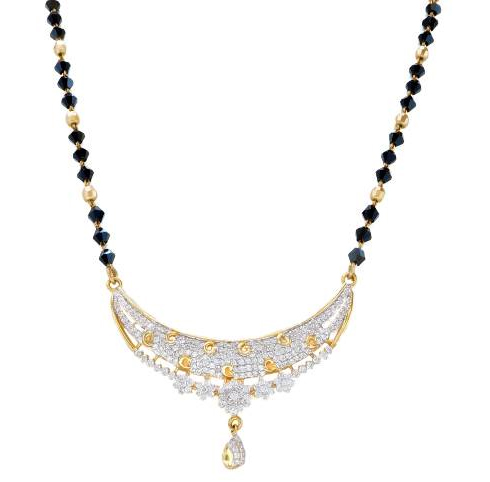 Diamonds are at the top priority on every woman's wish list. Select a diamond beaded Mangalsutra to give yourself a charm of regality. There is whole range of diamonds of different shapes and colours to choose from.
4. Long and Heavy Pendant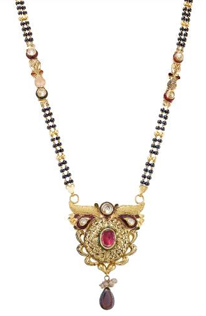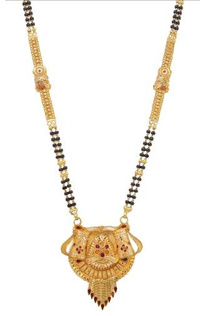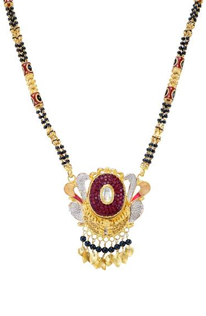 This is ideal for Brides or Newly Marrieds. An intricately carved pendant gives a lovely look. There are a variety of modern and traditional designs available. You must choose a design that matches your aesthetic sense and lifestyle. You can even flaunt such long and heavy pendant mangalsutra at a family event or formal occasions.
5. Opt For Fewer Black Beads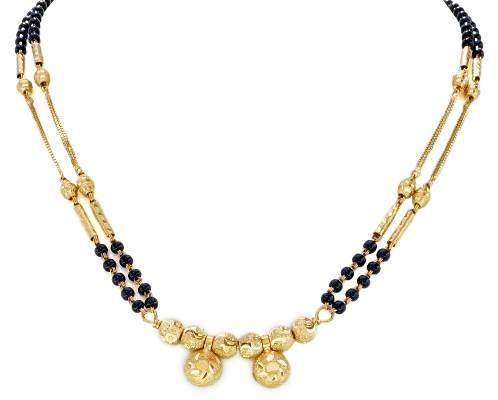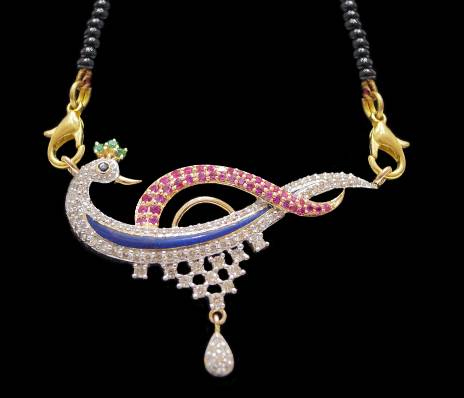 While the traditional Mangalsutra is comprised of many black beads, you can change it up by choosing the one with lesser black beads, and maybe even a pendant with a different coloured stone.
6. Matching Earrings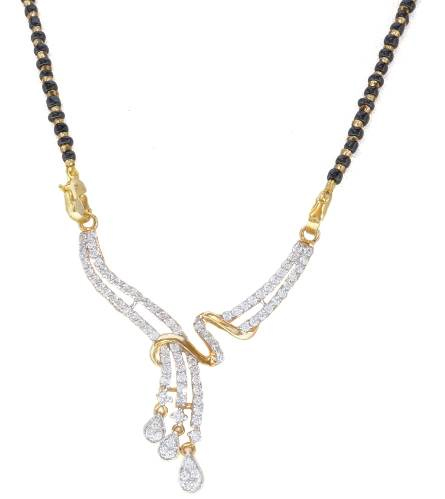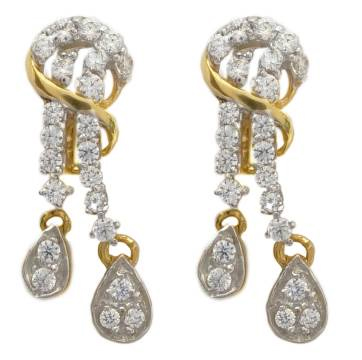 Look for a Mangalsutra that comes with earrings. The matching earrings with the pendant will give you a unique and complete look, which is perfect for everyday or even functional wear. Various shapes and floral styles are available at Ganpati Jewellers for you to make the best choice from. These come in both gold and diamond Mangalsutras.
7. Check the Hallmark for Authenticity

To truly enjoy your buying process, buy your jewellery from a trusted jeweller. Always check for the BIS Hallmark on the Mangalsutra or any gold jewellery that you buy. This is a sign of Trust and Purity between buyers and sellers all over India.
Mangalsutra represents a special tie that the couple shares for a lifetime! Now that you have all this knowledge, shop confidently & get yourself a Mangalsutra that suits your personality and lifestyle.

Check out more Mangalsutras click here